Quality
Assurance
Quality is considered as the most important factor of our company, which we have maintained since the day one of our establishment till yet. For this, a highly advanced quality control department has been established in our infrastructure, where our entire products go through rigorous checks by our experts. They make effective utilization of machinery we have installed here and ensure to deliver error free products in the market.Our company has a sole aim to render maximum client satisfaction, which cannot be possible without the support of team. Thus, we have recruited a highly experienced and qualified team of professionals, who hold expertise in efficiently comprehending and accomplishing the specific requirements of clients. Our team consists of highly practiced engineers, production personnel, technicians, designers, quality controllers, warehousing and packaging personnel and many others. Leveraging on our in depth knowledge and vast industrial experience, we are fruitfully meeting the accurate demands of our valuable clientele. We furnish demands of clients from different parts of the globe in a prompt manner.Below are mentioned some vital factors, which make us the foremost choice of large clients based across the nation: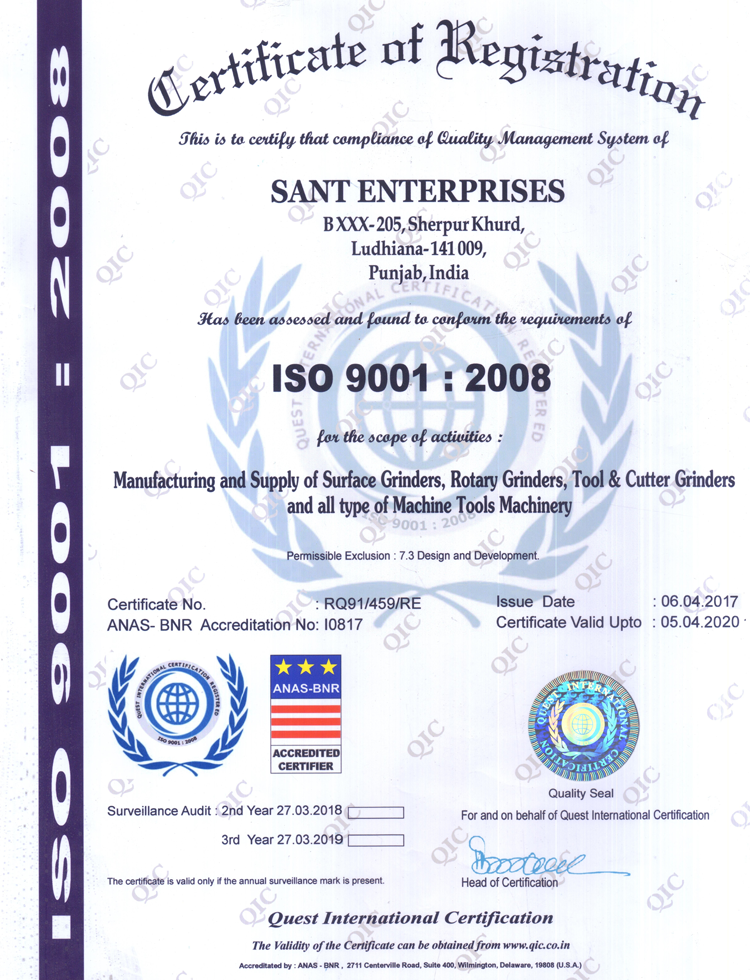 Large Distribution Network
State-of-the-art Infrastructure
You can put your trust in Quality Management Services. We provide the best in quality management and quality engineering services with exceptional results. Our unparalleled service, competitive prices, and overall value are why our loyal customers won't go anywhere else. We look forward to serving you,We follow stringent quality control measures that aid us in bringing out consistent quality in our product range. Our modern lab testing facilities enable us to check the quality of the raw materials and machined products. Further we also carry out quality checks at all levels of production to check the consistency of machining and functionality of the finished component. prime concern of our organization and we are involved in offering our clients high quality products, which are manufactured using the best quality raw material in order to meet the international quality standards. To maintain the quality of our products, we have hired quality analysts, who conduct various quality tests on these products, using stringent quality control parameters during various stages of production such as cutting, milling, shaping, welding, etc., to keep the process standardized. Further, these machines are given a trial test before their final dispatch in order to ensure their flawless performance and to avoid any problem at the clients end.
Optimum space utilization for bulk storage
Properly segregated for easy identification and retrieval
Free of pests and rodents
Clean and hygienic surroundings